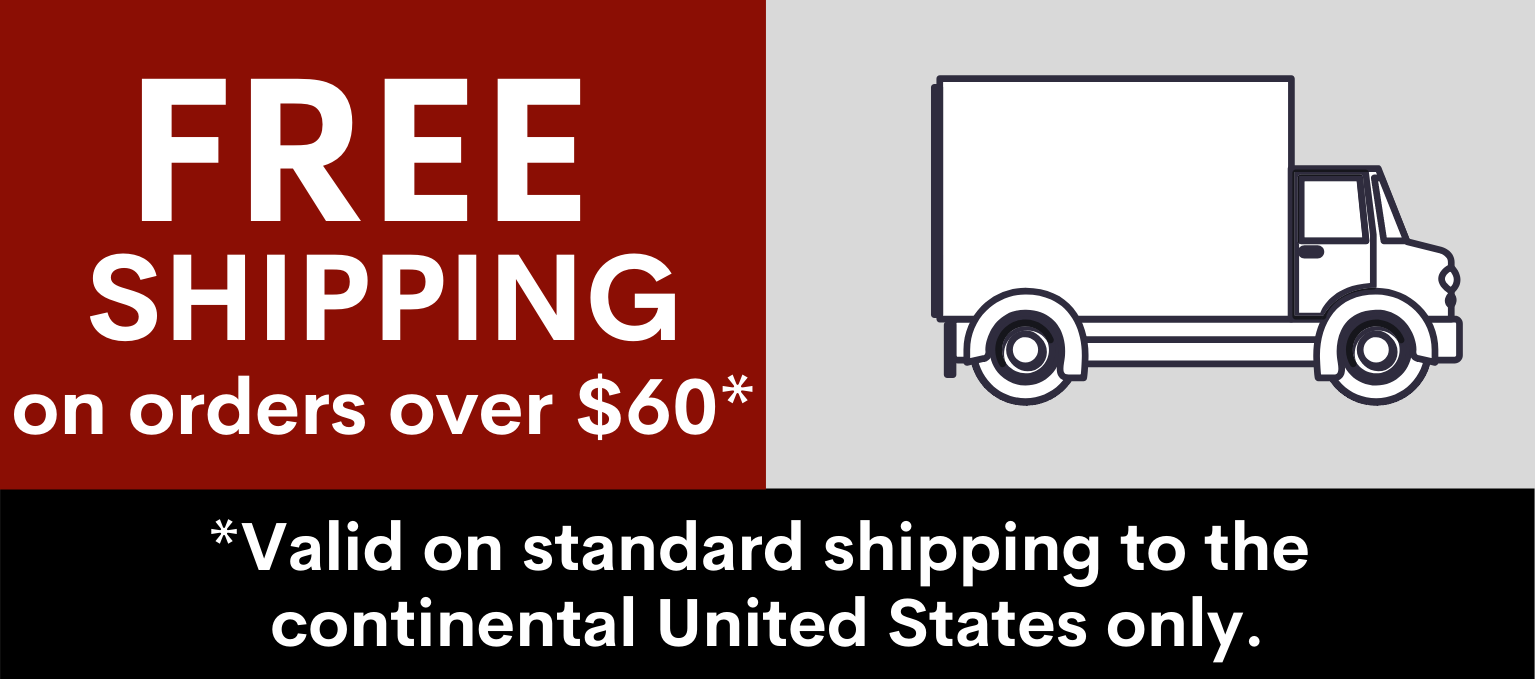 Click here for order processing and shipping information.
SHIPPING INFORMATION
Processing Time:
Most orders take up to 1-3 business days (Monday-Friday) to process - from the time your order is received by our warehouse for the order to be processed, packed, and ready for shipping. Please note: shipping time is in addition to the processing time. If you select 2nd day air or next day air, that only applies to the shipping time, and your order will still take up to 1-3 business days to process.
Shipping Notes:
We ship to the contiguous United States. All pricing is in USD. Orders ship from Minnesota.
You can use our shipping calculator in the shopping cart to figure out shipping charges before placing your order.
Orders ship Monday through Friday, excluding holidays.
We do not ship to multiple locations, please submit separate orders.
Shipping Times:
Standard Shipping – 2-9 days after processing. Most packages are delivered within 2-5 days, but occasionally delays occur once the shipper receives the packages. Most of these items are shipped via USPS or UPS.
Tracking (UPS Track #'s start with 1Z, SpeeDee tracking #'s start with SP, all other orders are send USPS):
Spee-Dee – http://speedeedelivery.com/track-a-shipment/
Standard Shipping – https://tools.usps.com/go/TrackConfirmAction_input